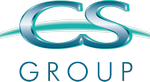 Website germany_cs DER/PLC/20/20
You will be based on our client's site at the European Space Agency's ESTEC location in Noordwijk, The Netherlands. In this large European agency you will find an excellent and modern working environment with challenging tasks and responsibilities with the opportunity to gain exposure to various projects and missions at the heart of European space research and development.
Deadline to apply: 19th July 2020
Tasks & Responsibilities
The employee will be assigned to the following activities :
Providing technical support to ESA projects in the domain of Field Programmable Gate Array (FPGA) used in payloads and platforms of ESA missions of any ESA programme: Navigation, Science, Earth Observation, Telecommunications, Human Space Exploration or Technology. This technical support will involve:
Supervision of the end-to-end development of new FPGAs throughout all the development phases: specification, architectural design, detailed design, place and route, programming and device tests.
Critical review of the technical documentation, design files, hardware test platforms and software used during the different phases of the FPGA developments.
Providing technical feedback and advice to ESA and industry mission teams to help achieve successful and on-time/on-budget new FPGA developments and to solve problems related to already developed FPGAs
Leading and/or providing support to research internal (in ESTEC Microelectronics Laboratory) and/or external (with companies contracted by ESA) activities in the domain of FPGAs devices and their tool ecosystems for use in space environment.
Education and Experience
Applicants should have an university degree in Electronics Engineering or Physics, specialized in Microelectronics.
Applicants should have four or more years of experience in:
Design and test of digital FPGAs (specifications, block design, top level integration, design for test, pre and post layout simulation and timing analysis, gates synthesis, support during layout, prototype test and in system validation), with proficiency in HDL (VHDL, Verilog and System-C).
VLSI IC Design CAD tools such as: Synopsys, CADENCE, Mentor, Matlab and/or Simulink.
FPGA HW and SW of several vendors such as: Xilinx, Microchip (former Microsemi, former ACTEL), NanoXplore, Altera and/or Atmel.
Preparation of FPGA test-benches, for functional validation and electrical characterization, using signal generators, oscilloscopes and signal analyzers.
Basic system administration in UNIX and Windows for IC Design CAD tools.
Important additional assets would be:
Experience with Microprocessors (e.g. LEON, ARM, RISC-V) and HW-SW co-design.
Experience with mitigation of radiation effects and/or radiation tests of FPGAs and/or ASICs.
Experience with digital ASIC design.
Knowledge of the Space environment, its effects on microelectronics devices and related technology, as well as ECSS quality standards applied to space VLSI ICs.
The recruitment process will consist of an initial telephone discussion and/or a video call followed by presentation of your candidature to ESA. If selected for interview, a face to face on-site technical assessment will be conducted by ESA with the result being either a go or no go. If successful the starting date should be within 2 months off acceptance.