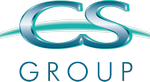 Website germany_cs DER/PLC/20/22
You will be based on our client's site at the European Space Agency's ESTEC location in Noordwijk, The Netherlands. In this large European agency you will find an excellent and modern working environment with challenging tasks and responsibilities with the opportunity to gain exposure to various projects and missions at the heart of European space research and development.
Deadline to apply: 10th July 2020
Tasks & Responsibilities
Preparation of cost estimates in support of ESA projects, based on technical, programmatic and procurement information;
Analyses of industrial contractor estimates and prices;
Participation to Tender Evaluation Boards and associated cost related panels;
Participation in ESA project reviews;
Support to industrial contracts negotiations;
Cost engineering tasks in Concurrent Design Facility studies.
  Education & Experience
University degree (Bachelor) from a recognised Institution of secondary studies or equivalent qualification in Business Administration (or Communications as relevant), with relevant experience.
Ability to readily assimilate input data and providing timely output;
Ability to work independently and establish good working relations with relevant actors in ESA and Industry;
Reliability, objectivity, thoroughness and initiative;
Proficient in the English language, both written and spoken, knowledge of another official ESA language is an asset.
Knowledge of ESA and its programmes and projects is an asset;
Broad knowledge of current developments in the space industry;
Basic economics knowledge;
System engineering skills are a benefit.